In this article, we will look at how to configure email notifications on the Dell PowerStore system. This is one of the multiple mechanisms available in Dell PowerStore to monitor the system.
To complete the configuration process, log in to the PowerStore Manager and follow the below-mentioned steps.
Select the Settings icon, and then select SMTP Server in the Networking section.
To access the SMTP server settings, change the status to Enabled.
Add the SMTP server address and the email address that notifications should be sent from and click Apply.
(Optional) Send a test email to verify that the SMTP server is set up correctly.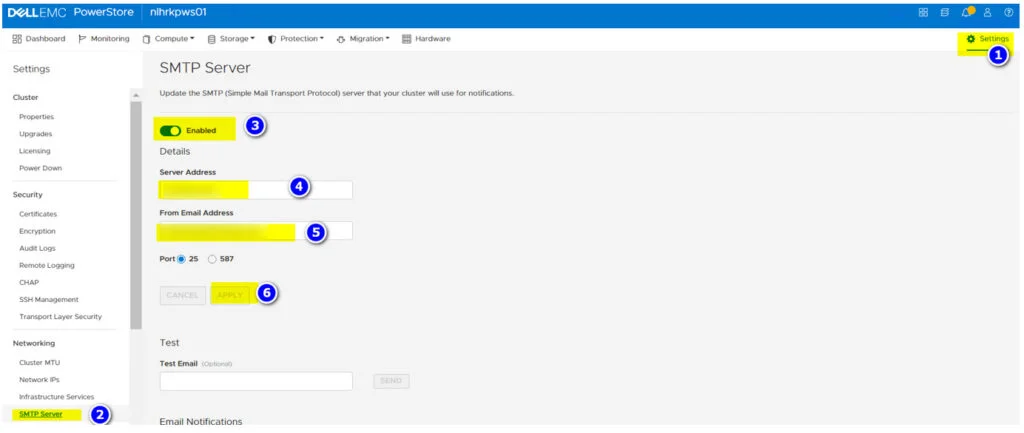 Select the Settings icon, and then select Email Notifications in the Users section.
To add email recipients, click Add in the Email Subscribers area and type the email address that you want to send alert notifications to.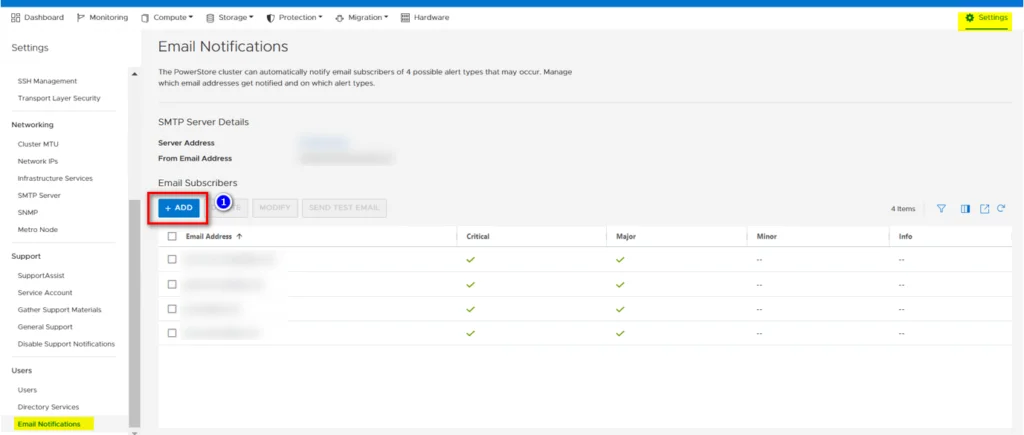 When you add an address, you can select the severity level of the alert notifications that are sent to that address.
(Optional) To verify whether email addresses are entered correctly, select the target email addresses and then click Send Test Email.