If support connectivity (SupportAssist) is enabled on the PowerStore system then during planned maintenance also PowerStore will trigger an alert to dell even though dell engagement is not required.
In this article, we will see, how to disable support notifications on Dell PowerStore.
Step 1
Login to PowerStore Manager.
Click Settings and under support, Disable Support Notifications.
Click the checkbox for the appliance that you are trying to put into maintenance mode.
Click Modify.
Step 2
In the slide-out click on the Enable maintenance Mode Checkbox.
In the Maintenance Window Duration (in hours) field, type a number of hours that will be longer than the time of the procedure.
Click Apply.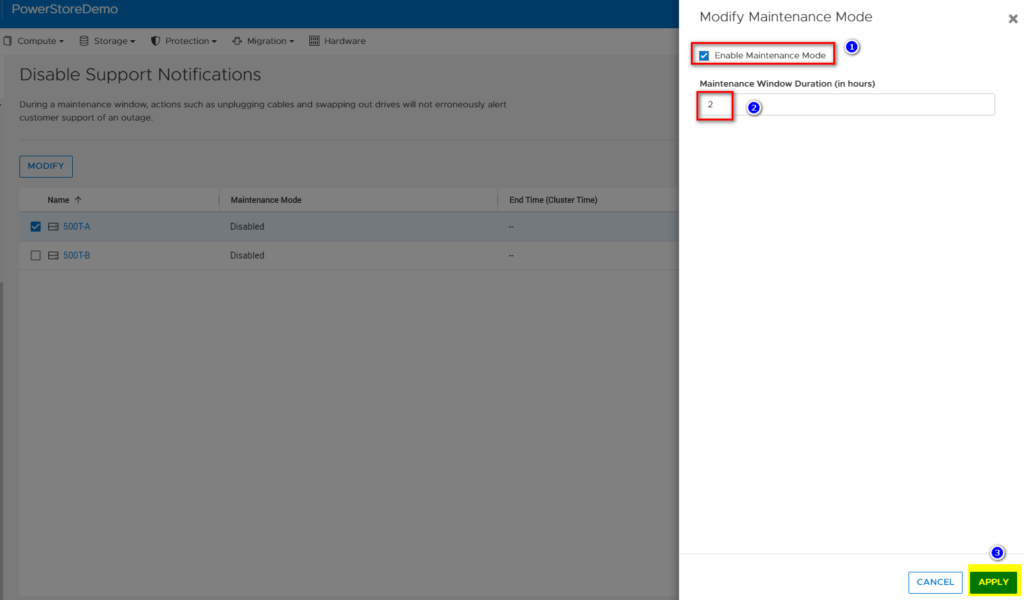 Step 3
Maintenance Mode enabled for PowerStore 500T-A appliance.