In this article, we will see how to delete a Host Group on PowerStore using PowerStore Manager. Please note that once the host group is deleted it cannot be recovered.
Prerequisite to delete a host group on PowerStore
No Host should be mapped to this host group that you want to be deleted
When you remove a host from a host group, the associated volumes get detached from the host, and the host becomes a stand-alone host.
Read Here: How to unmap a volume from a host
Remove a Host from the Host Group on PowerStore
Step 1
Login to the PowerStore Manager
Navigate to Compute > Host Information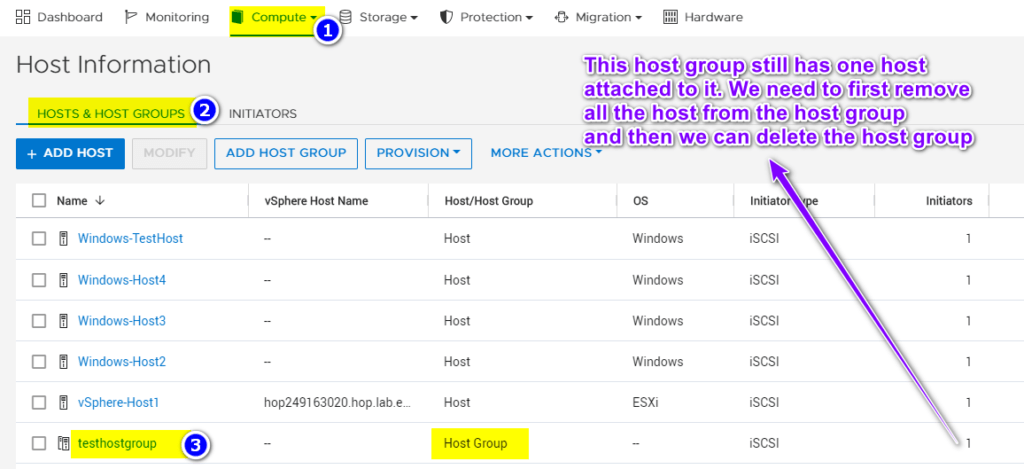 NOTE: If the host group has the initiator set to anything but "-" then it means that the host group has a host added to it and needs to be removed before we can delete the host group.
Step 2
Click on the Testhostgroup
Click on the hosts
Select the host you wish to remove from the host group
Click on More Options
Click on remove

Step 3
Click on Remove on the Pop-up
Another Verification confirmation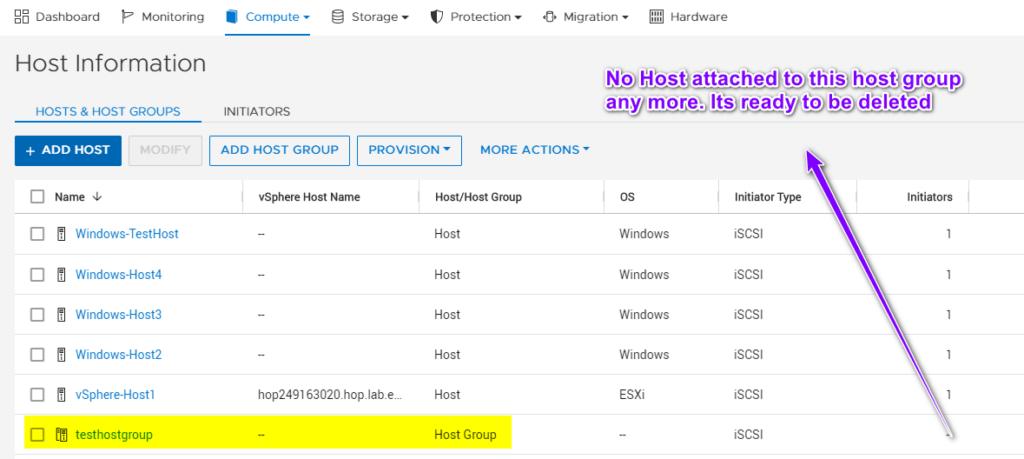 Delete a Host Group on PowerStore using PowerStore Manager: Step by Step
Step 1
Login to the PowerStore Manager
Navigate to Compute > Host Information
Step 2
Select the host group
Click on More Actions
Click on remove
Step 3
Click on remove on the pop-up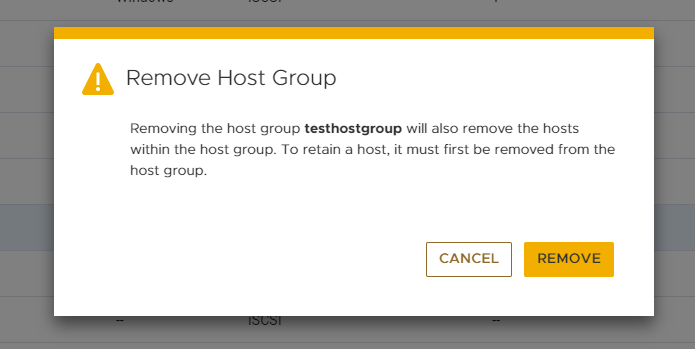 Step 4
Confirmation of deletion of Host Group